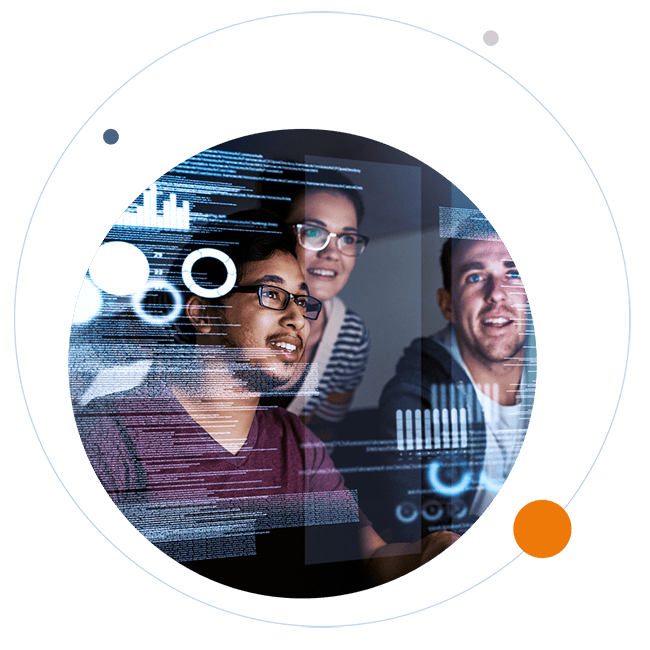 Energize your team by giving them the right to reliable information
Give them the means to work efficiently thanks to an information reference framework providing a clear view on which system is to be used to manage what information.
Initiate a culture of information governance in your organization
Form an Information Management Governance Committee and get your stakeholders on board.
In order to:
Select the tools to manage what information
Define the single sources of truth
Build glossaries and controlled vocabularies
Set-up information procedures
Formalize information roles and responsibilities
Develop the training plan
and establish ownership on all these items.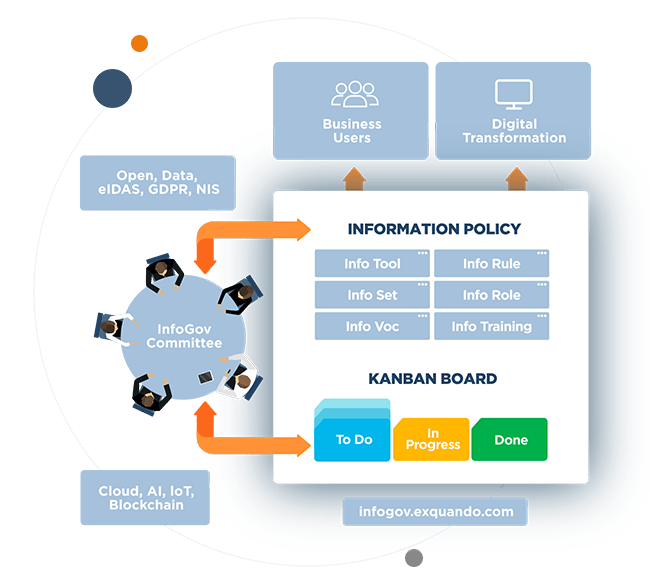 Easily manage the development and maintenance of your information policy with InfoGov by Exquando
Information catalog
See at a glimpse what information assets are available with whose responsibility.

Application Portfolio
Make sure each tool has a well defined purpose and is not left unmanaged.

Find out which information sets are managed in any tool
Make sure to have for each infoset a single source of truth managed in one and only one tool.

Assess the information governance maturity of your organization
Launch workgroups to develop missing policies, procedures and templates.

Don't let ownership dissolve over time
With InfoGov by Exquando, when people change jobs or leave your organization, you can easily manage the redistribution of ownership of tools, procedures, infosets or training.

Negotiate the decisions that need to be made
Once you have a clear vision of the state of your tools, rules, info sets and their possible gaps, you can decide on the actions to be taken to change your information policy according to the strategic objectives of your organization.

Organize your decisions follow-up
Follow up all resulting decisions and actions thanks to the Kanban board. Information management governance is not a one off project but requires continuous attention and improvement.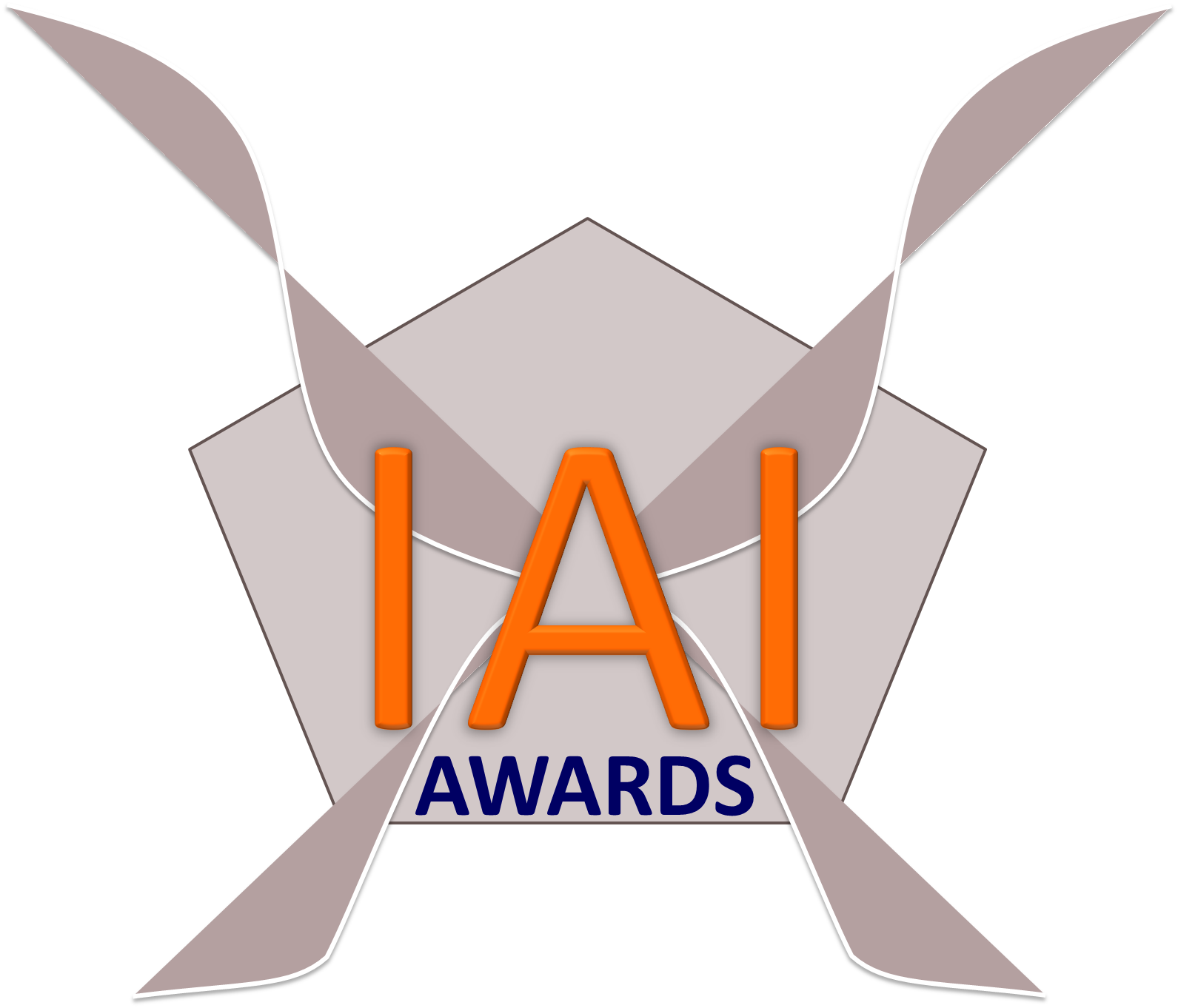 The IAI Awards
The IAI Awards competition, run by the GouvInfo association in France, aims to help and strengthen the legitimacy of initiatives in information gouvernance.
The infoGov project submitted in January 2021 by Marc Ansoult, CEO of Exquando, is an original method which aims to support the development of information governance based on Klaro, an agile project management tool.
infoGov was granted an award, handed over by Jean-Pascal Perrein, during a ceremony held in Paris in June 2021.
We do not collect personal data via this website. Every data provided to us through the contact forms of this website is used to facilitate routine contact and operational work.
Data is held securely and is subject to access controls.
For any question related to our Data Protection Policies and process, please contact us at contact@exquando.com